Daya Comes Out As Bisexual In National Coming Out Day Post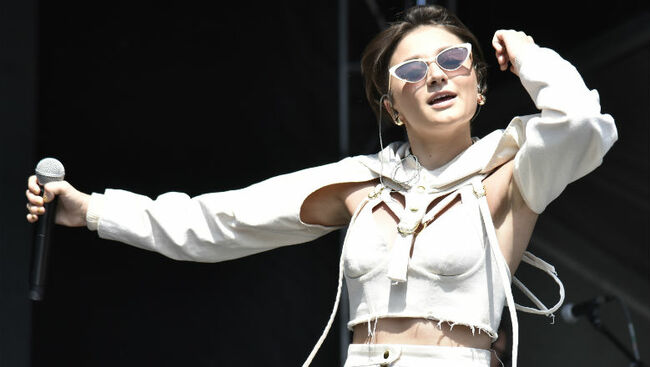 Daya was a little late to the celebration, but the pop singer rejoiced in National Coming Out Day over the weekend by announcing her bisexuality on Instagram.
As per the lengthy post, the 19-year-old singer admitted that she is "proud to be a bisexual member of the LGBTQ community with a girl" who makes her feel more like her every day. "The support has been beyond and though it wasn't always easy I also recognize how privileged I am to have had so much of it, so I especially wanna be there for those of u who aren't surrounded by the most accepting family/friends/communities," she told her 567,000 followers on the social media platform. "Stay authentic, talk thru it with people u trust, know you're loved and that I'm thinking of u. That's my long post of the month love yall be gay be free be wild n love lots xo."
Daya's multiple references to her female companion are aimed at her girlfriend Clyde Munroe, who is featured throughout her feed in several cozy shots. Daya is just one of the many celebrities to have come out in 2018. Among the other brave faces include Janelle Monáe, Felix Jaehn, Alyson Stoner and many more. Scroll on below to see both of her posts!